By Jacinth Chia | 13 January 2023
Serving and Praying Alongside the LNY Bless Ministry
Every LNY, a team of Covenantors from all three centres can be found in an intense flurry of planning, cooking and delivering home-cooked meals — not for their own families, but for 70 beneficiaries living in the Bukit Batok, Choa Chu Kang and Bukit Panjang area.
Since 2017, the CNY Bless project has brought homemade meals to the doorsteps of elderly beneficiaries. As these elderly live alone and are unable to get meals by themselves, these lunches and dinners cooked by volunteers are typically the only "food delivery service" running for them during the LNY holiday period.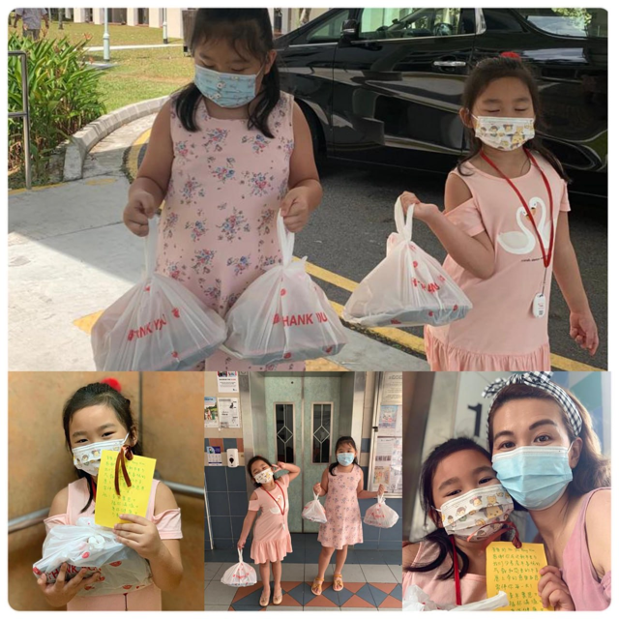 That said, volunteers prepare and deliver more than food! For Covenanters like Helen Yeo (Bukit Panjang Centre), it's also a chance to befriend the beneficiaries and deliver a message of hope.
We catch up with Helen to find out her story* of how she started serving, and her heartbeat for this ministry:
Q: How did you start serving in LNY Bless?
Helen: On my own, I had been asking God how I could be a blessing to others, even those outside my family. At the same time, I heard CEFC make an announcement during service that the Community Blessings project needed volunteers to cook a few meals for the community during LNY. I was ready to be available and willing to cook and deliver the meals.
Q: Are there any challenges faced serving in LCNY Bless?
Helen: Usually, we need to call the beneficiaries the day before delivering food to inform them of the time of our arrival. Once, my beneficiaries forgot about the time and went to the temple instead! So I had to deliver the food at a later time, though that meant that the food would not be hot or good.
Another time, an elderly beneficiary was a little upset when he did not get the food delivered at his preferred time. In all, I learnt to be patient and understanding.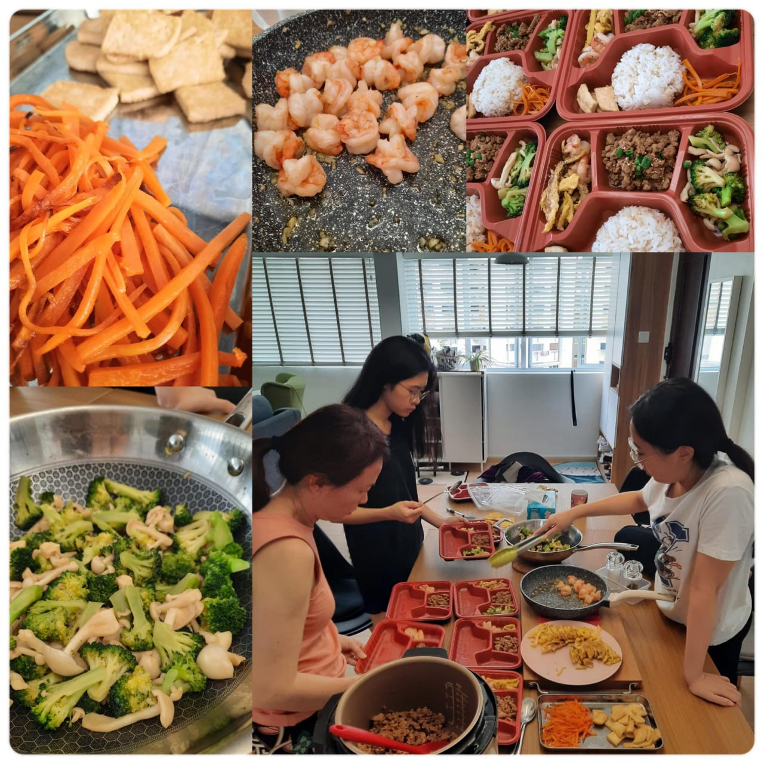 Q: What have you learnt from serving?
Helen: It is not about how good a cook I am. I believe as long as you are willing and most important made yourself available, the rest is not as significant. Like myself, I started off with little confidence in what to cook and how to cook.
In fact, my cooking skills improved after I asked God to send me people to teach me — once, an elderly beneficiary requested for sayong lodeh, so I got help from my Malay neighbour!
Q: How can Covenanters pray to support the LNY Bless Ministry?
Helen: I would think lots of prayers would be needed for elderly beneficiaries, that they will be comfortable, accept our service with an open heart, and trust our intentions. Because of the age difference, at times it is hard for volunteers to understand the sufferings and sharing of the elderly, while some would rather not say much when we visit.
I think volunteers do need prayers in areas like confidence, the ability to listen and knowing how to respond towards the elderly. The LNY Bless project needs all the help we can get, so it would be good too for families to come alongside to share the heartbeat and help out!
How you can pray to support the CNY Bless project
Pray for PDA opportunities as some of the volunteers are serving meals to the same households as last year
Opportunities to connect with pre-believers serving together during meal preparations
Beneficiaries to experience God's love and joy as they receive their meals
If you would like to serve or find out more, follow Community Blessings Ministry on Facebook
*Shared with permission. Some responses are edited for clarity.